Tech Tuesday: How To Use Your iPad as a Second Monitor for Your PC or Mac
Whether you are a UC Davis student or just someone who uses computers (isn't that everyone now?), sometimes you need more screen space than your laptop provides. You could get a second monitor that clutters up the desk and can cost a pretty penny or you can use the tech lying around dark.
You could use your smartphone and tablet as dedicated screens to have, for example, your smartphone just for emails, your tablet for just reference, and your laptop for work.
If you go with this approach, definitely invest in a bluetooth keyboard like the Logitech K810 (below) that allows you to switch between three bluetooth devices with just the press of a dedicated button.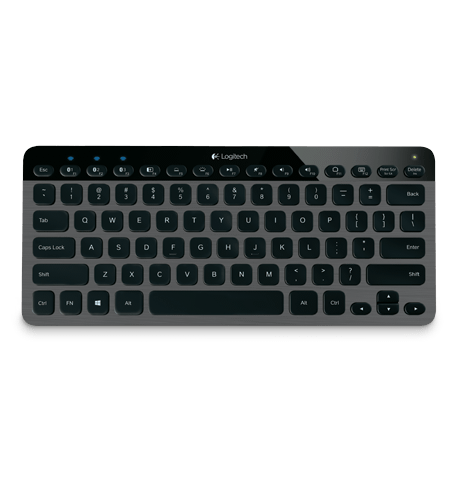 But sometimes you need to have everything on ONE BIG DESKTOP. For that you should check out How To Use Your iPad as a Second Monitor for Your PC or Mac from the folks at How To Geek.  The process has many steps but they are very simple and will only cost you between $9.99 or $14.99 depending on what features you want.
To get started you'll need:
An iPad.
A Mac or Windows computer.
Access to a Wi-Fi network (you'll need Wi-Fi to get the computer and iPad talking)
A copy of Air Display for your iPad ($9.99, available in the App Store).
A copy of the Air Display server software for your PC or Mac (free).