Tandem Weekend Guide: Post-Storm Things to Do Around Davis, CA 12/12 – 12/18, 2014
Did you survive the BIG rain storm? If so, it's time to celebrate. There's lots to do around Davis, CA this weekend (and beyond).
But before the list, here's something completely random: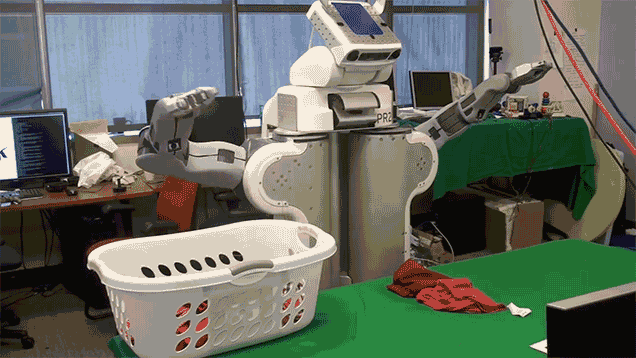 Check out the video below:
And now for this week's events.
QUICK LINKS
Live Davis Events

Friday, December 12, 2014
Lexi Tacdol & I-Hui Chen
Music Building, Davis CA
A free, non-ticketed clarinet & piano concert.4:00 pm – 5:00 pm
Free
ArtAbout
Downtown Davis, Davis CA
A monthly evening of art viewing & artists' receptions at galleries & businesses in Davis. Explore downtown with this self-guided artwalk, which includes refreshments, opportunities to meet artists, live music & art demos. Turn to the back page of The Dirt for your official ArtAbout guide. Every 2nd Friday.5:00 pm – 11:00 pm
Free
Reception: "It's in the Bag" Art Contest
Davis Arts Center, Davis CA
Celebrate the work of 34 young artists who participated in "It's in the Bag", a reusable bag contest. The winner, "Fruit & Veggie Quilt" by Maya Delaney will be featured on Whole Foods Market Davis bags this month.5:00 pm – 7:00 pm
Free
Live Music with Bob Wren
Monticello Seasonal Cuisine, Davis CA
Traditional and world music on violin, octave mandolin, banjo and mbira. Fridays.5:30 pm – 8:30 pm
Free
Jazzlab Concert
Music Building, Davis CA
Hear the works of student composer Jacam Manricks.6:00 pm – 7:00 pm
Free
Ballroom Dance
Village Homes Community Center, Davis CA
Beginning dance lesson from Barbara, 7p-8p ($7). Open dance from 8p-9p for all levels ($2). Ballroom (waltz, foxtrot, tango), latin (rumba, cha cha, salsa, merengue) plus nightclub, hustle, etc. No partner needed. Dances held monthly.7:00 pm – 9:30 pm
$2/$7
Birdspokes Big Show
Kleiber Hall,
Improv by Birdstrike and acappella courtesy of The Spokes come together for one night only.8:00 pm
$5
Lara Downes+Zuill Bailey
Mondavi Center, Davis CA
8:00 pm
$32
The Fantasticks
UC Davis Wyatt Pavilion Theatre, Davis CA
A beautifully re-imagined version of the timeless musical. The show's original off-Broadway production ran a total of 42 years and 17,162 performances, making it the world's longest-running musical. Music by Harvey Schmidt, words by Tom Jones, directed by staff member Kathy Morison. Thur-Sat @ 8p, Sun @ 2p.8:00 pm
$15
DJ Ivan
Our House, Davis CA
The kitchen closes and the dance floor opens.10:00 pm
Free
Saturday, December 13, 2014
Breakfast with Santa
Odd Fellows Hall, Davis CA
The menu includes pancakes, sausages, orange slices, and Santa. Each child also will receive a goodie bag. Three seatings: 8a, 9:30a, & 11a. Tix @ Avid Reader NOT sold at the door.8:00 am – 12:00 pm
$9
Farmers Market
Central Park, Davis CA
Support your local farmers. Seasonal produce, baked goods, hot food-to-go & more. Plus holiday music, crafts & free gift wrapping.8:00 am – 1:00 pm
Free
Tree Planting
UC Davis Arboretum, Davis CA
Help plant new native trees and shrubs along the Putah Creek Parkway, the bicycle path connecting Davis Commons, the UC Davis Arboretum, and South Davis.

Meet at the shovel sculpture south of the Davis Commons parking lot (500 1st St.).

Sign up @ treedavis.org.9:00 am – 12:00 pm
Free
Yolo Bypass Wildlife Area Tours
Yolo Bypass Wildlife Area, Davis CA
Docents lead a tour of the Wildlife Area that covers 25 square miles in the heart of one of the country's richest agricultural areas, alongside one of America's busiest people throughways I-80, and next to the bustling Sacramento metropolitan area. The 16,000-acre Yolo Wildlife Area is home to nearly 200 species of birds. Meet in Parking Lot A.9:00 am – 12:00 pm
$5
Time to Walk
Common Grounds, Davis CA
On 10:11 12/13/14, the American Volksport Association has organized a national walking event.  70 walking clubs in 39 states will be on the trail at exactly

10:11 a.m.

local time. Davis Dynamos Club leads the Davis group. Contact: JoAnn Pelz, 530.756.2315, for more info. Registration @ 9:30a.10:00 am
Free
Toys for Tats
Primary Concepts, Davis CA
Bring a new, unwrapped toy with proof of purchase for $30+ & get a free tattoo from the pre-drawn event flash. First come, first serve. All toys  donated to Toys for Tots Foundation.
12:00 pm – 9:00 pm
Free-$30
Holiday Open House
Pamela Trokanski Performing Arts Center, Davis CA
You are invited to this free event which will include some holiday performances, a raffle, and light refreshments!2:00 pm – 4:00 pm
Free
Davis Chorale Christmas Concert
United Methodist Church, Davis CA
Directed by the Chorale's new Assistant Director Garrett Rigsby and by Artistic Director Alison Skinner. Ellen Deffner serves as accompanist on piano and Amy Rand on the organ. The 3p show lasts 45 min & is especially suitable for families with young kids. The 7p show is a more typical length & character. Both concerts feature, in addition to the adult choir, the Davis Children's Chorale, organ accompaniment and the eight-piece Davis Brass Ensemble.3:00 pm – 3:45 pm
$Donation
Ken Kemmerling on Piano
Monticello Seasonal Cuisine, Davis CA
Jazz standards & requests.6:00 pm – 9:00 pm
Free
Artist Reception
John Natsoulas Gallery, Davis CA
Experience a great evening of fine art with three of today's top artists: Kerry Rowland-Avrech, Wes Horn and Carmen Lang. Meet the artists, enjoy wine and live music and stroll the gallery.7:00 pm – 9:00 pm
Free
Davis Chorale Christmas Concert
United Methodist Church, Davis CA
Directed by the Chorale's new Assistant Director Garrett Rigsby and by Artistic Director Alison Skinner. Ellen Deffner serves as accompanist on piano and Amy Rand on the organ. The 3p show lasts 45 min & is especially suitable for families with young kids. The 7p show is a more typical length & character. Both concerts feature, in addition to the adult choir, the Davis Children's Chorale, organ accompaniment and the eight-piece Davis Brass Ensemble.7:00 pm
$Donation
Nativus
Unitarian Universalist Church, Davis CA
Known for its inventive choral performances, the Vocal Art Ensemble re-imagines the Nativity, musically enacting Mary and Joseph's legendary story of emotional turmoil, sinister forces, and miraculous wonder. This choral drama portrays 14th-century carols alongside premiere works composed expressly for this production, and spotlights rich refrains of long-ago times and far-reaching cultures. Suggested donation $6-$20.7:30 pm
$Donation
Sourdough's Wild and Wooly Revue
Palms Playhouse, Winters CA
7:30 pm
$20
Stories on Stage
Pence Gallery, Davis CA
Short fiction introduced by authors and read by actors. Featuring NY Times bestselling author Karen Joy Fowler (We Are All Completely Beside Ourselves) and emerging writer Sue Staats. Refreshments and books available for purchase.7:30 pm – 9:00 pm
$5 Donation
The Fantasticks
UC Davis Wyatt Pavilion Theatre, Davis CA
A beautifully re-imagined version of the timeless musical. The show's original off-Broadway production ran a total of 42 years and 17,162 performances, making it the world's longest-running musical. Music by Harvey Schmidt, words by Tom Jones, directed by staff member Kathy Morison. Thur-Sat @ 8p, Sun @ 2p.8:00 pm
$15
Local Music Night
Woodstock's Pizza, Davis CA
Thanks, Woodstock's, for providing yet another venue to enjoy live music in Davis! Every Saturday. 12/6 Peter Gilligan, 12/13 DJ HeadCayce and DJ Erwino, 12/20 Flounder, 12/27 Xochitl.9:00 pm
Free
DJ Smilez
Our House, Davis CA
The kitchen closes and the dance floor opens.11:00 pm
Free
Sunday, December 14, 2014
Square Tomatoes Crafts Fair
Central Park, Davis CA
Over 40 vendors, food, magician & live music. Comfort Cafe with wicker chairs, music, and friendship. Workshops for children of all ages.11:00 am – 4:00 pm
Free
Bingo
Odd Fellows Hall, Davis CA
This is the real Bingo, where players can win $50 or $60 per game along with a chance to win $250 on the blackout bingo game. $20 per packet (or $12 for econ. packet). Adults only. Benefits the Yolo County SPCA.12:00 pm – 5:00 pm
$20/$12
Artist Reception
Gallery 1855, Davis CA
Internationally acclaimed photographer Andrea Stone "City Reflections" exhibition will run throughout December. Enjoy an afternoon of great art and light refreshments amongst fellow art lovers. Art available through the artist [email protected]:00 pm – 4:00 pm
Free
Food Not Bombs
Central Park, Davis CA
Enjoy free vegetarian meals with like-minded people who feel that food is a right. Everyone welcome. Every Sunday.1:00 pm
Free
The Fantasticks
UC Davis Wyatt Pavilion Theatre, Davis CA
A beautifully re-imagined version of the timeless musical. The show's original off-Broadway production ran a total of 42 years and 17,162 performances, making it the world's longest-running musical. Music by Harvey Schmidt, words by Tom Jones, directed by staff member Kathy Morison. Thur-Sat @ 8p, Sun @ 2p.2:00 pm
$15
American Bach Soloists
Mondavi Center, Davis CA
4:00 pm
$27+
Live Irish Music
DeVere's Irish Pub, Davis CA
Escape to Ireland at your local pub! Plus, drink and food specials. Every Sunday.4:00 pm – 7:00 pm
Free
Nativus
United Methodist Church, Davis CA
Known for its inventive choral performances, the Vocal Art Ensemble re-imagines the Nativity, musically enacting Mary and Joseph's legendary story of emotional turmoil, sinister forces, and miraculous wonder. This choral drama portrays 14th-century carols alongside premiere works composed expressly for this production, and spotlights rich refrains of long-ago times and far-reaching cultures. Suggested donation $6-$20.4:00 pm
$Donation
Octopretzel Hanukah Concert
Congregation Bet Haverim, Davis CA
Kids Hanukah concert followed by dinner at Dos Coyotes to raise money for Davis Community Meals. $7 adults/$5 kids/free <2 yrs.4:00 pm – 5:30 pm
$7/$5
International Folk Dancing
Davis Arts Center, Davis CA
International Folk Dancing- Instruction, reviews, and requests of beginning to advanced level dances from around the world. First time free. Then payment by punch card.7:00 pm – 10:00 pm
$2.50-$7
Monday, December 15, 2014
Pub Quiz
DeVere's Irish Pub, Davis CA
The place to be on Monday evening…your Quizmaster, Dr. Andy, hosts a weekly celebration of knowledge, strategy and entertainment. Teams of up to 6 players. Arrive by 6p to secure a table.7:00 pm
Free
El Circulo Espanol
Logos Books, Davis CA
Habla espanol? Meet other Spanish speakers every 3rd Monday of the month. Check logosbooks.wordpress.com for topic info.7:30 pm – 8:30 pm
Free
Tuesday, December 16, 2014
New Parent Network
Davis Food Co-op, Davis CA
An informal gathering in the Co-op Teaching Kitchen (537 G Street) for new & expecting parents and their little ones! Refreshments provided.10:00 am – 11:30 am
Free
Classical Bassoon & Wine Tasting
Monticello Seasonal Cuisine, Davis CA
Ricardo Rosales plays baroque bassoon while Susan Leonardi hosts the wine tasting.5:00 pm – 7:00 pm
Free
Board Game Night
Bizarro World, Davis CA
Bring your own game or play the ones at the store. Come alone, in groups, or pairs.6:00 pm
Free
Internet of Things
Davis Makerspace, Davis CA
Lots of new household devices could have a small computer, which provides Internet connections to these normal everyday things. Find out  some good things to be aware of regarding these devices as they enter your home. Play with some web tools you can use to explore and connect to these devices. Space limited, so sign up @ http://www2.dcn.org/dcn/classes/signup.6:30 pm
Free
Salsa Tuesday
The Graduate, Davis CA
With DJ Miguel. Dance lessons at 9:30p w/Cori from Barbara's Dancing Tonight. 18+.9:30 pm
$6
Wednesday, December 17, 2014
Farmers Market
Central Park, Davis CA
Support your local farmers. Seasonal produce, baked goods, hot food-to-go & more.2:00 pm – 6:00 pm
Free
Unofficial Scrabble Club
Crepeville, Davis CA
It's Scrabble time! Tired of always beating your little sister? Play Scrabble with (other) fun people. All levels are welcome. Bring your board if you can.5:30 pm – 11:00 pm
Free
Jumpstart Davis Cocktail Hour
Sophia's Thai Kitchen, Davis CA
Networking event, a monthly mixer designed to strengthen and encourage the local startup community. An event for all those who believe that Davis has all the ingredients for a vibrant entrepreneurial ecosystem. Yes we can!6:30 pm – 8:30 pm
Free
Holmes JH Winter Orchestra Concert
Richard Brunelle Performance Hall, Davis CA
Holmes JH Intermediate and Advanced Orchestras, conducted by Angelo Moreno. Donations are welcome.7:00 pm
Free
Christmas Jug Band
Palms Playhouse, Winters CA
7:30 pm
$20
Trivia Night
Ketmoree Thai Restaurant, Davis CA
Check FB page for theme. All ages. Every Wednesday.8:00 pm
Free
Open Mic
Sophia's Thai Kitchen, Davis CA

Truly open to all genres, from music to spoken word, comedy, backflips, belly dancing, show and tell, political ranting, freestyle rapping, etc. Full PA with sound technician, so all you have to do is bring your thing. Recorded and edited for broadcast on KDRT 95.7! Your chance to become a huge radio star. Hosted by Drew Walker. Sign-ups begin @ 7:30p. Patio is limited to a 21+ audience, though under-21 crowd allowed to perform. Every Wednesday.

8:30 pm – 11:30 pm
Free

Trivia Night
Krush Burger, Davis CA
Put on your thinking cap! Every Wednesday. $5 minimum purchase to participate. All ages.9:00 pm
Free
Evan Daly
Our House, Davis CA
And his Blues band.9:30 pm
Free
Funk Night
G Street Wunderbar, Davis CA
DJ Larry (Flower Vato) spins soul, funk, disco, hip hop, reggae, latin groove & bhangra. 21+. Wednesdays.10:00 pm
Free
Thursday, December 18, 2014
Concert: Dog Party
Armadillo Music, Davis CA
Sacramento punk duo performs a free in-store show. Dog Party consists of sisters Gwennie Giles (guitar) and Lucy Giles (drums). Formed in 2007, the Giles sister's describe their sound as "peppy pop punk," and list Jessica Lea Mayfield, Ty Segall, and Kepi Ghoulie among their influences.7:00 pm
Free
Film: "Shadows of Liberty"
Davis Media Access, Davis CA
DMA hosts a free screening of "Shadows of Liberty," a documentary revealing the extraordinary truth behind the news media: censorship, cover-ups and corporate control. Interactive discussion will follow.7:00 pm
Free
Poetry Night Reading Series
John Natsoulas Gallery, Davis CA
The featured reader begins at 8p, followed by an Open Mic segment at 9p. Attendees encouraged to arrive early to secure a table, & to sign up for a spot on the Open Mic list. Hosted by Dr. Andy Jones.8:00 pm – 10:00 pm
Free
Trivia Night
Woodstock's Pizza, Davis CA
Get your team of 3-6 to Woodstocks for great prizes & fun! Every Thursday.9:00 pm
Free
DJ Smilez
Our House, Davis CA
The kitchen closes and the dance floor opens.11:00 pm
Free
December 2014
616 Second Street, Davis, CA – (530) 758-5284
‎2hr 3min‎‎ – Rated PG-13‎‎ – Drama‎ – Trailer  – IMDb 
‎1:10‎  ‎3:40‎  ‎6:10‎  ‎8:40pm‎
‎Rated G‎‎ – Documentary‎ – IMDb 
‎1:30pm‎
420 G Street, Davis, CA – (530) 297-4103
101 F Street, Davis, CA – (800) 326-3264 ext. 1704
‎2hr 3min‎‎ – Rated PG-13‎‎ – Action/Adventure/Scifi/Fantasy/Drama‎ – Trailer  – IMDb 
‎1hr 32min‎‎ – Rated PG‎‎ – Animation/Comedy‎ – Trailer  – IMDb