You may be tempted to hire movers during a pre-move burst of panic. But in most cases, you shouldn't do it. Firstly, packing your own stuff is Martha Stewart's number-one moving rule, so you'll know where everything is. Secondly, you could save hundreds of dollars by renting your own truck. And thirdly, some moving companies are just plain scams. Nobody wants that added stress.
2. …but if you must, make them local.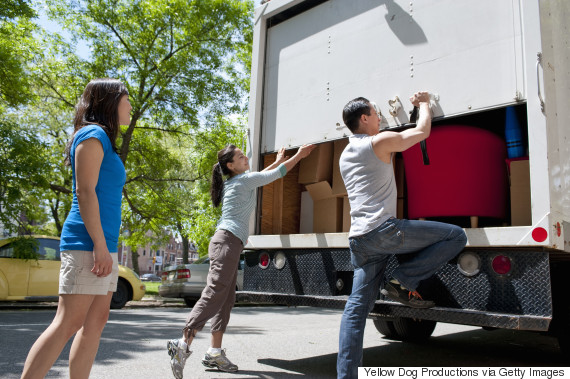 If you decide you need an extra set of hands after all, then try a grassroots service like TaskRabbit. You'll list your move time, date and the type of vehicle you'll need before shopping local "Taskers" who are willing to help you out, each with their own asking price.
3. Sell the stuff you won't use.
Every old T-shirt, spare sheet set and never-been-used kitchen mixer is another dollar you'll have to pay during your move. Save yourself the trouble and do a massive clean-out before you go. If you sell your items the right way, you could MAKE money on the move!