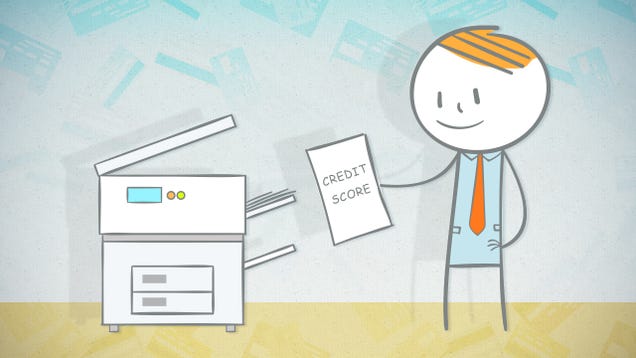 You're legally entitled to a free copy of your report each year. The FTC recommends using AnnualCreditReport.com, which works well for detailing your credit history, but it doesn't provide a credit score. In this post, we'll specifically look at how you can get free access to different types of credit scores.
[sections clipped]
It's important to know exactly which score you're working with, and how its ranges vary. A 700 FICO score will be different from a 700 VantageScore, for example. Here are some of the most popular scores, along with their ranges, according to Credit Karma:
FICO: traditionally between 300 and 850
Experian: 330 – 830
Equifax: 300 – 850
TransUnion: 300 – 850
VantageScore: 501 – 990 (often assigned a letter grade, A – F)
[Sections clipped, basically check with your bank and current credit card providers to see what credit reporting and monitoring services they offer.]
Online Services
Credit Sesame: We've mentioned Credit Sesame's tools before, but they're best known for their free monthly credit score and monitoring. No credit card is required, and they use your Experian score.
Quizzle: Here's another one we've covered. To recap, Quizzle gives you a free copy of your VantageScore credit score and Equifax credit report. Of course, no credit card is required.
Mint: If you're a Mint user, you can now opt to get a free copy of your score, provided by Equifax. You also get a free summary of your report.
Credit Karma: We've named Credit Karma as one of our favorites, because they offer so many cool features that help protect you against identity theft. For example:
They offer free weekly credit monitoring with TransUnion.
If you use their app, you get push notifications any time something changes in your credit report.
They also offer a VantageScore, auto insurance score and home insurance score.